Committed to Quality + Artistry + Perfectionism
---
Voted #1 "Best of Montana" in Botox and Dermal Filler Injections!
Cosmetic treatments are more than reversing the signs of aging. Done correctly, they enhance your true beauty while keeping you looking like—YOU. Juniper Face + Figure was created with the idea that people deserve the best, and to look their best, when it comes to their facial aesthetic treatments.
As the sole provider, Brett Ashley McMillan combines a nurse's background, an artist's vision, and high expectations to provide premier aesthetic services in Bozeman.
Meet Your Injector,
Brett Ashley McMillan
Brett Ashley McMillan is the leading expert cosmetic injector at Juniper Face + Figure and is professionally trained in neurotoxin (Botox/Jeuveau), Dermal Fillers, and Kybella Injections. When Juniper opened in 2019, Brett had spent the previous decade working as a nurse in direct patient care, pharmaceutical sales for Allergan and AbbVie, and as a Director for one of Bozeman's largest Senior Living facilities after graduating nursing school in 2009 (as well as earning her B.S. in Psychology in 2011 from the University of North Dakota).
More than a provider, Brett is also a natural-born artist who has won national first place awards for her drawings – including a portrait that hung in the White House during Clinton's Presidency. Her ability to pay meticulous attention to facial composition while incorporating concepts like balance, harmony, focal points, and light – sets her treatments visually apart. Clients can expect a 'quality over quantity' approach that includes meaningful interaction, non-pushy and honest aesthetic recommendations, anti-aging education, and all-inclusive accessibility to Brett for around the clock service.
Brett performs all injectable treatments at Juniper Face + Figure and believes strongly in ongoing training and education. She has also completed 'Advanced Botulinum Toxin-A and Dermal Fillers,' 'Mesotherapy Techniques and Treatments,' and 'Master Eye and Master Nose Dermal Filler Treatments,' among several other trainings designed for medical professionals with substantial injecting experience for the care of women (and men) seeking advanced aesthetic enhancement procedures.
A fun fact about Brett – she also has fun professionally acting for NASS Talent Management, and has had roles in popular television series such as Kevin Costner's, "Yellowstone," the movie, "Finding Love in Big Sky," shooting with world-renowned photographer David Yarrow, and having principle roles in Wrangler commercials, Northwestern Energy and more! She is also an acting coach for her children and have assisted them landing roles in major motion pictures such as "Broke" with Wyatt Russell and Dennis Quaid and "RUST" along side Alec Baldwin.
Juniper Face + Figure, Est. 2019
Originally started as 'Juniper Botox + Fillers' in early 2019, the company saw a need for not only well-trained cosmetic injectors in Bozeman, but those with an artistic and perfectionistic eye.
After providing mobile cosmetic services across the state of Montana, Juniper has opened a luxurious new space and changed its name to better reflect its growth and vision. Located in the heart of Four Corners, we can't wait for more clients to love the way they look with our gorgeous aesthetic services in Bozeman.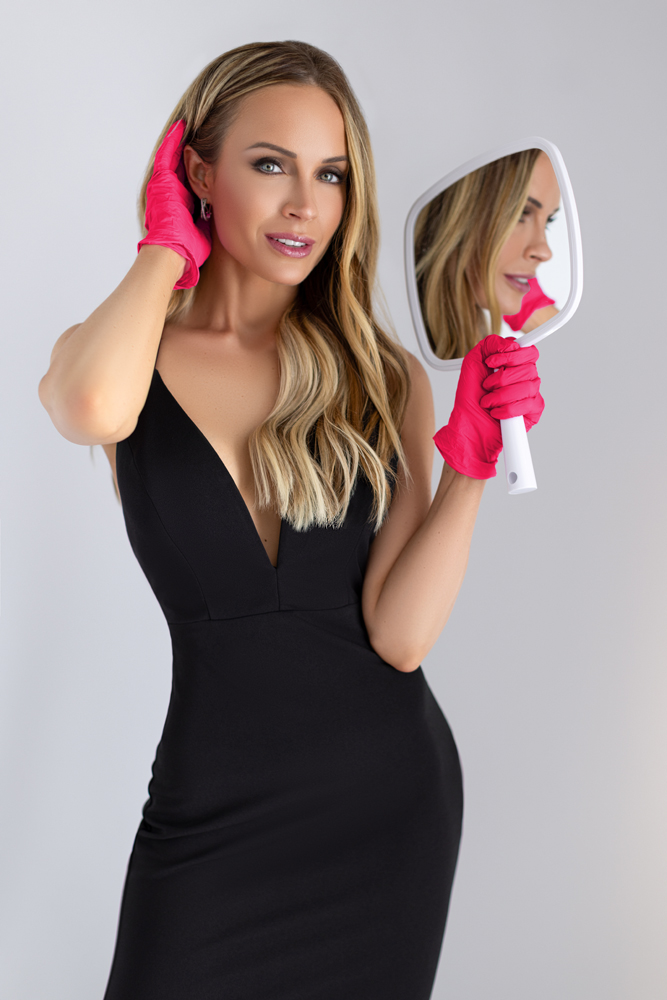 Our Values
Quality over Quantity
At Juniper, you will never be a number. Because we strive to do things right the first time, we actively listen to your needs and desires, spend time educating (so you can make informed decisions about your treatment), and we walk you through every little step of the way. Your safety and satisfaction are paramount to us and you will feel confident in our hands and comfortable under our care.
Perfectionism
Your Injector Brett has been a perfectionist since she was young. She carries these high expectations and attention to detail into every treatment with every client. She is often heard saying, "I care as much about your face as if it were my own. If it's not perfect, then we're not done!"
Transparency
Honesty and integrity is at the forefront of every interaction. At Juniper, we show you who we are. We have attracted other like-minded women as clients who value open and straightforward conversation and who come to the table as authentic as we do. Ulterior motives run rampant in the cosmetic injectable industry but not here. What is best for you is best for us, because we genuinely care for you and your facial aesthetic outcomes.
Artistry
Brett is also a natural-born artist! Growing up she won numerous local and national art contests while having the honor of having one of her paintings hang in the White House. Like other artists, she looks at the world with different eyes and this allows her to actually see your results even before your first injection. She knows exactly what you need, how much and where, so when she hands you the mirror, it's perfect. Any medical professional can become an injector. But to have natural artistic ability behind every injection? That's the striking difference.
Relationships
Nothing can happen without a trusting connection. We are always humbled and honored that you've chosen Juniper for your cosmetic treatments, but what's more, is the gift we receive by forming a relationship with you first. We strongly value our relationships so its no wonder we form such close and bonded friendships with each of our wonderful clients.
Saving You Money
Unlike every other medspa, Juniper strives to not only help you look and feel your best, but afford you the luxury of saving your money, too. With the skill and proficiency of our injector, Brett, she is able to give you beautiful results without the requirements of more product. In the world of facial aesthetics and injectables, more is not better. And more could certainly cost you (in more ways than one).
Luxury Treatment Suites
---
Beyond our exceptional treatments, we strive to create a warm and inviting environment where you can relax and indulge in a pampering experience. Enjoy breathtaking views of the Bridgers in our stunning new suites that our clients love. Most importantly, we do everything in our power to ensure our clients have a clean, intimate environment where they feel at-home and comfortable being themselves.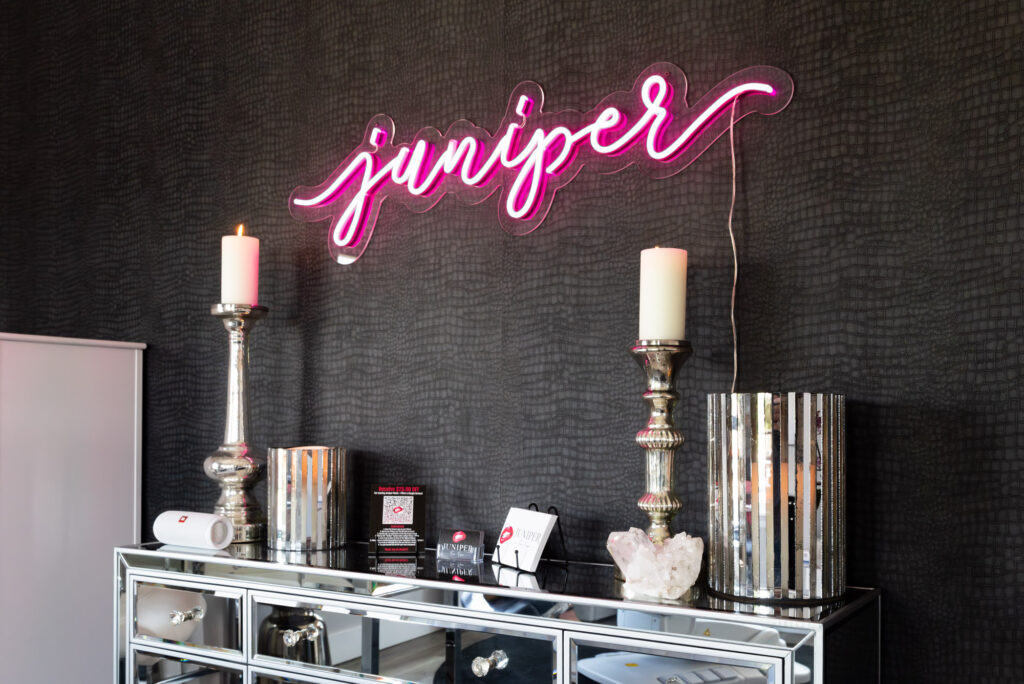 Bring Out Your Best Self
Juniper Face + Figure wants to help you create a more youthful, confident version of yourself. Start your journey today by booking an appointment below!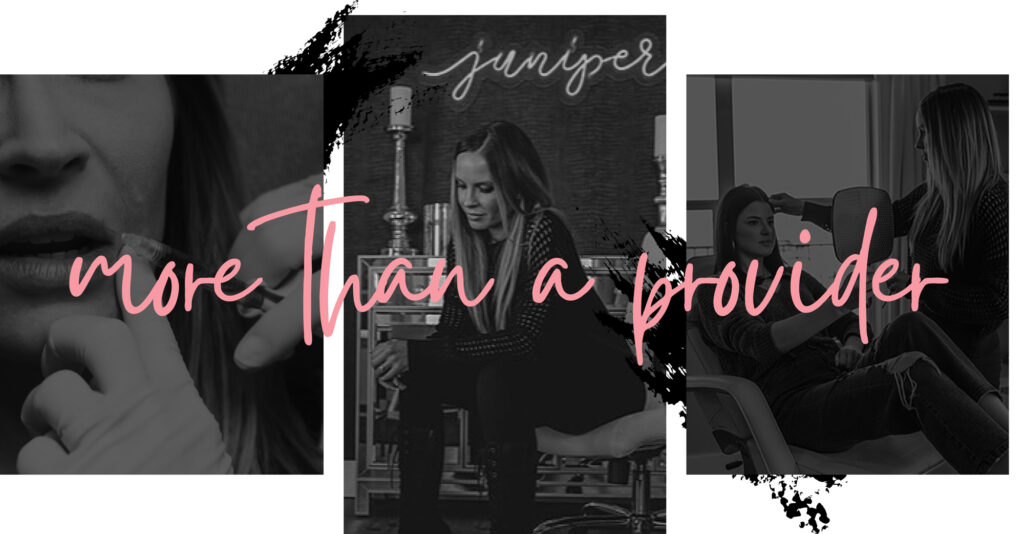 Follow Juniper Face + Figure