Welcome to Juniper Face + Figure
Double Chin, Be Gone. Forever!
It's a common misconception that having a double chin is a result of poor lifestyle choices, your weight or body shape.
That's not always true! Genetics play a significant role in determining how your body stores and distributes fat and submental pad fullness (or the double chin) affects nearly 70% of people. It is also in the Top 5 for aesthetic concerns and complaints in the United States. It can result in a less defined jawline and a fuller appearance in the lower part of the face. But thanks to Kybella in Bozeman, you have a permanent and non-invasive treatment option! Juniper Face + Figure sees many men and women who are self-conscious and embarrassed by their double chin and we are here to help!
Consultation Required?
Yes
Treatment Length
30 to 40 minutes
When to Expect Results
3-4 Weeks to 1-2 Months
How Many Treatments
Depends on thickness of the submental pad
The Dreaded Double Chin
Excess Submental Fat
Poorly Defined Jaw and Neck
Poorly Balanced Profiles
Weak Jawlines
How Kybella Works
Kybella in Bozeman is used for the nonsurgical reduction of mild to severe fat below the chin, often referred to as a "double chin." It contains deoxycholic acid, a naturally occurring molecule in the body that aids in the breakdown and absorption of dietary fat. When injected into the submental area (under the chin), Kybella works to destroy fat cells permanently, resulting in a more defined jawline and reduction of submental fullness.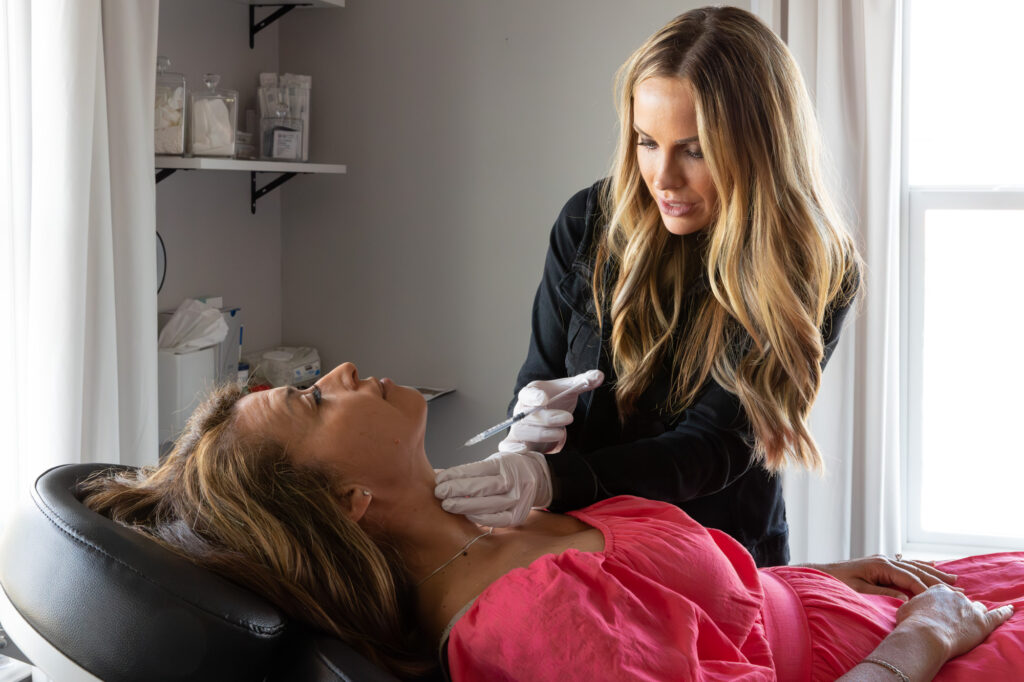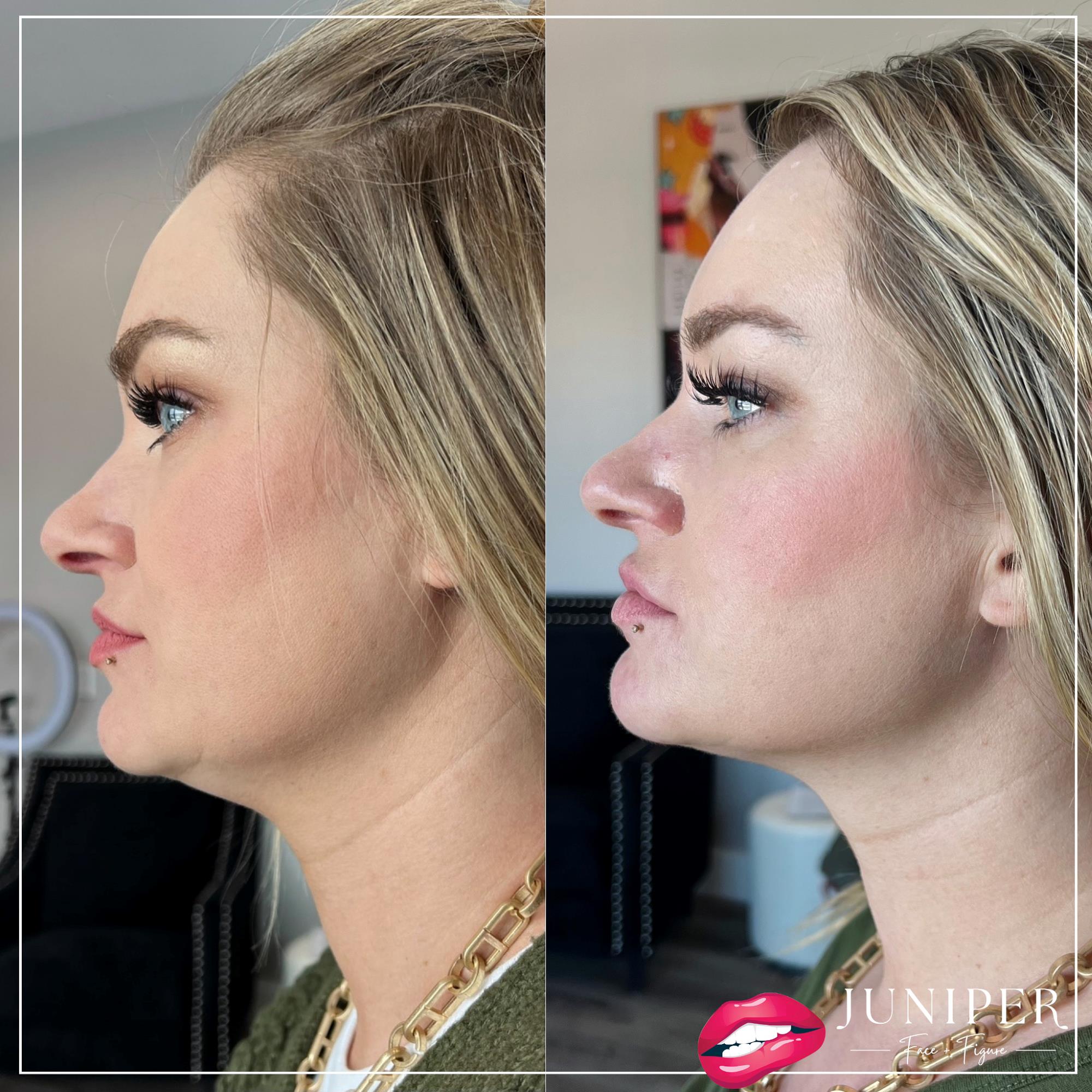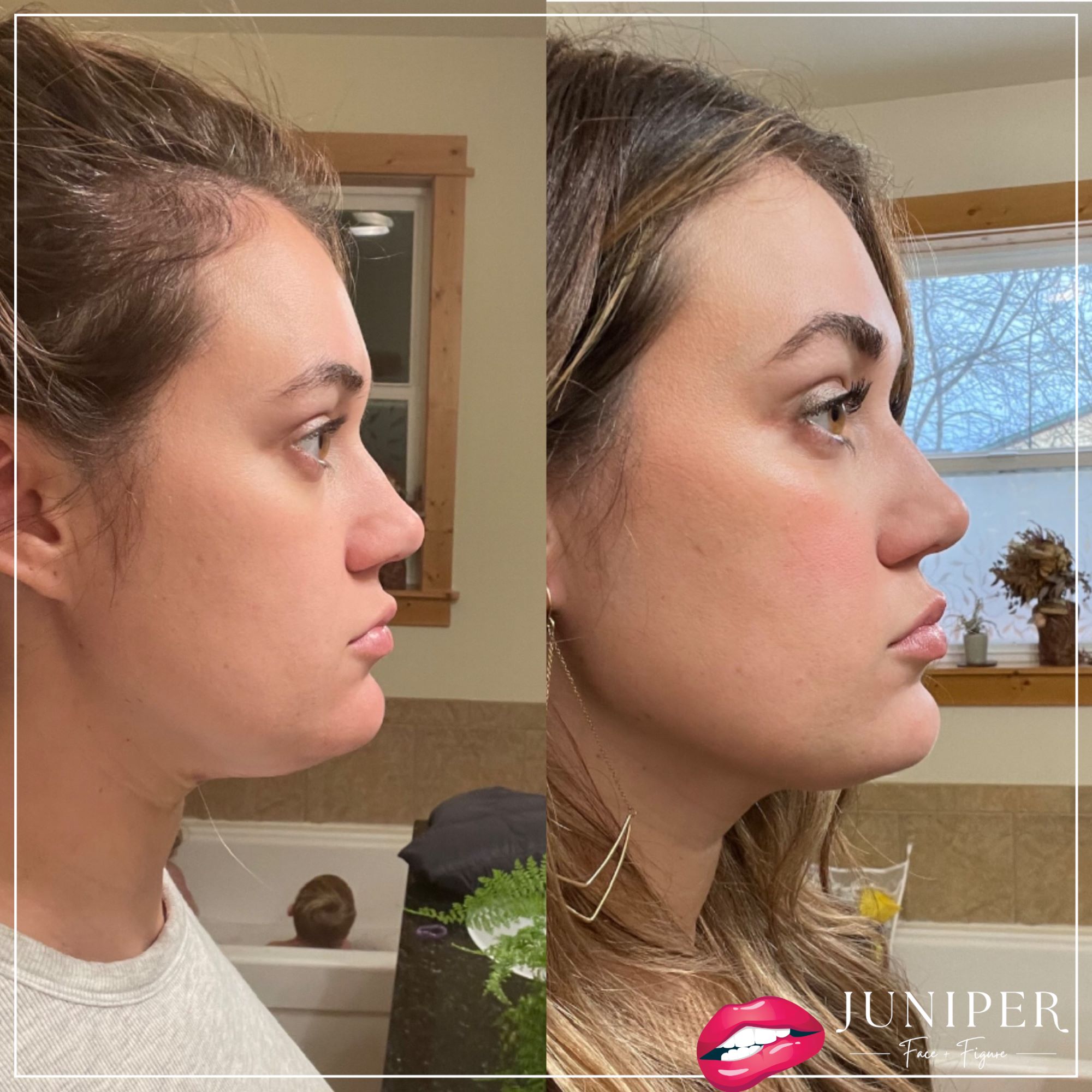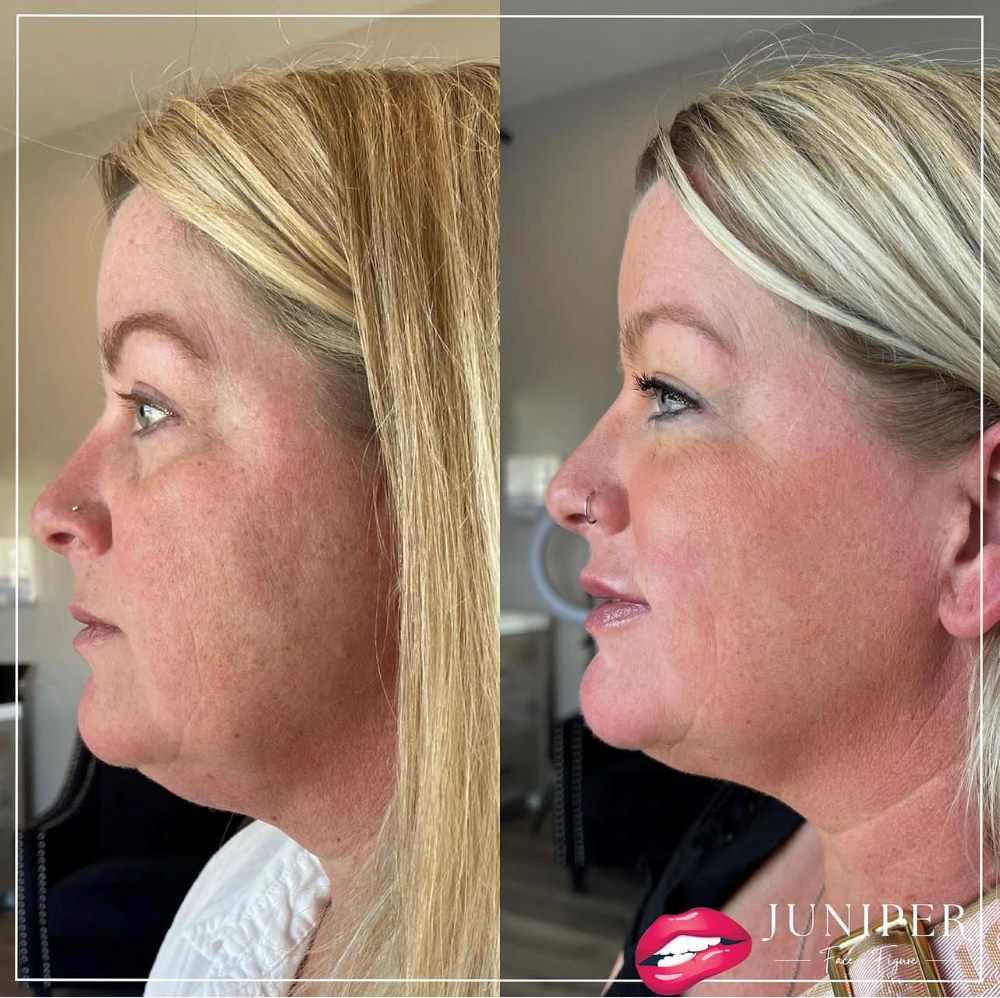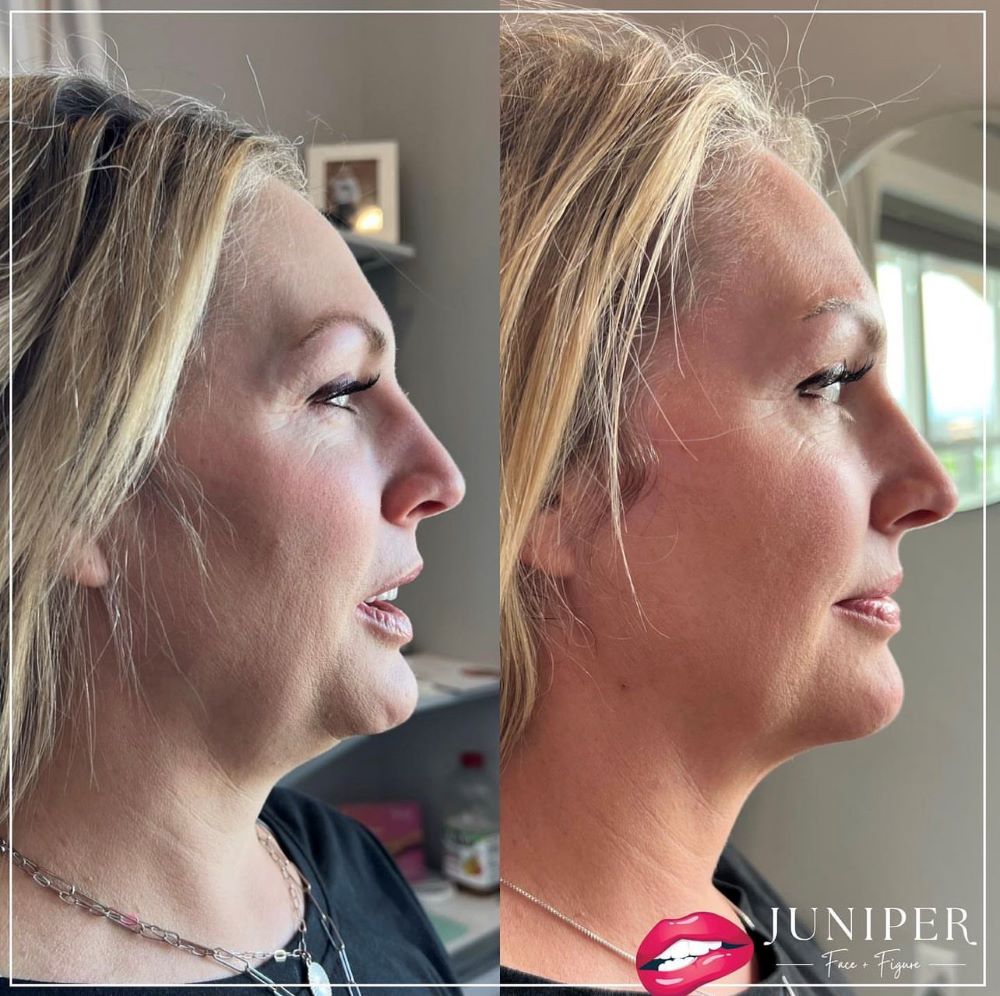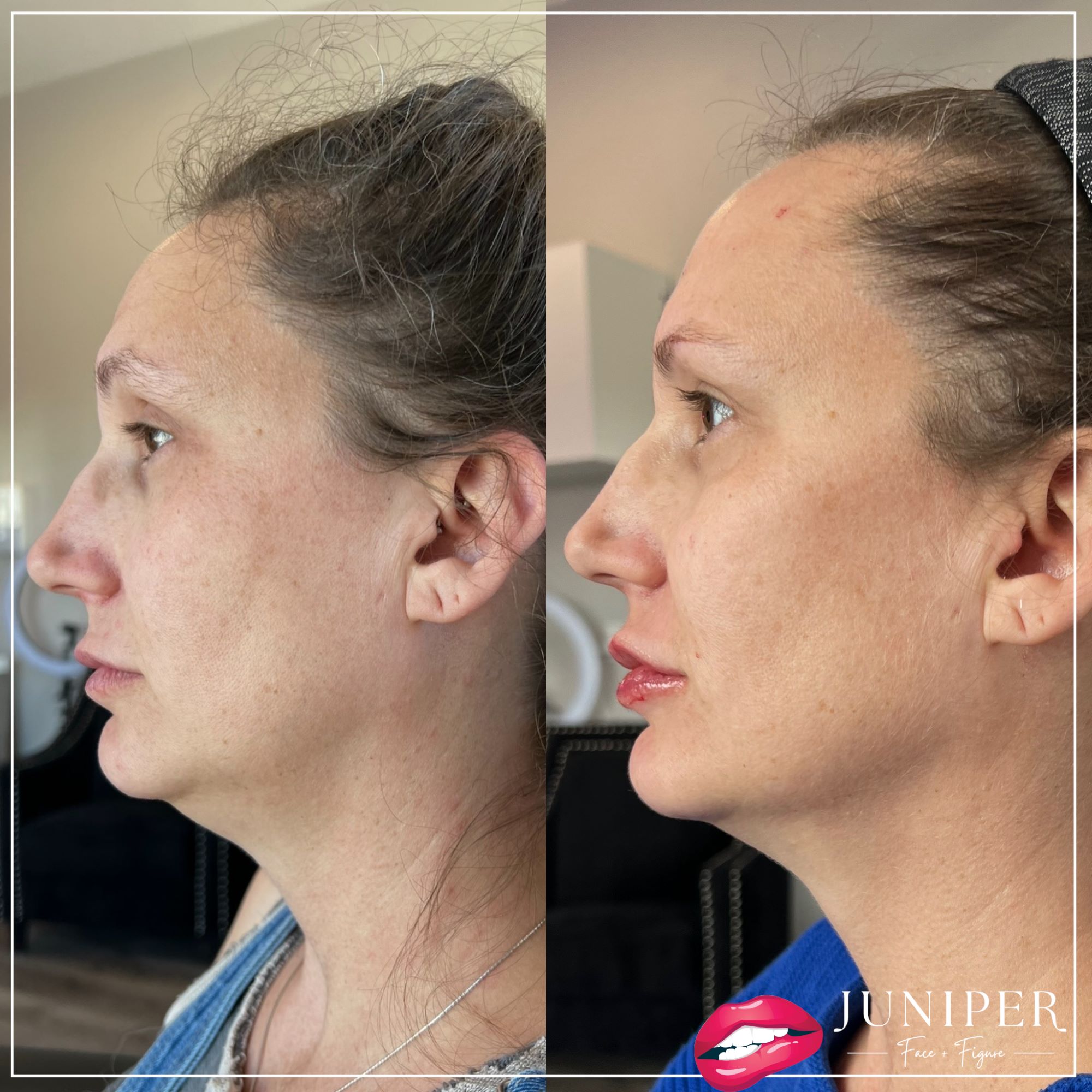 Kybella
One treatment of Kybella for these impressive results. Notice the jawline definition, improved profile, and visible permanent fat reduction. Yay!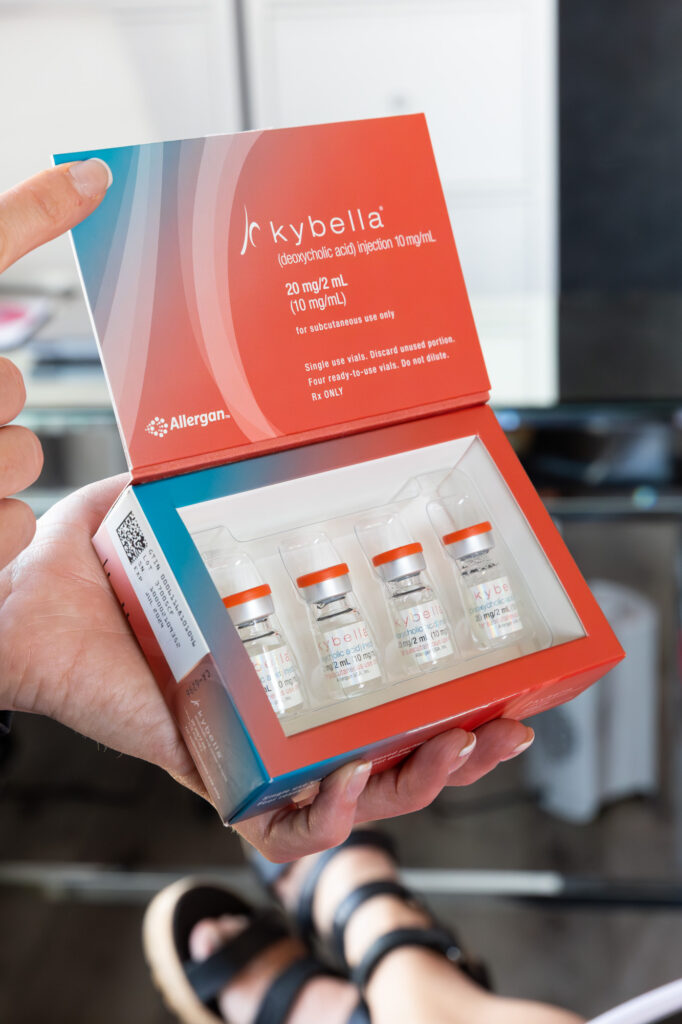 What to Expect
The Kybella Process
Consultation
You'll begin your complimentary submental pad consult with our expert nurse injector, Brett. Based on your assessment, she'll recommend how many Kybella treatments you will need to reach your jaw defining and neck slimming goals (most clients at Juniper receive between 1 to 3 treatments, on average).
Kybella Treatment
If you decide that Kybella in Bozeman is a suitable cosmetic treatment for your submental pad fullness, Brett will prepare for your treatment. The neck area will be numbed with a topical compounded mix of Lidocaine, Benzocaine, and Tetracaine. Even though this topical numbing medication works quickly, Brett will educate and explain the entire process so you feel confident and relaxed before starting Kybella in Bozeman. The area will be cleansed with alcohol and the injections will begin. The injections will be placed gently in a grid pattern below the mandible (jawbone) and placed directly into the fat.
Your Results
The injections are tiny and quick. For ease of comfort, Brett completes injections in a series of three pokes, followed by a break. Clients love her bedside manner and approach for discomfort minimization and relaxation during all offered treatments. When receiving Kybella in Bozeman, some clients have reported a slight to mild burning sensation after the Kybella has been injected. Some clients report feeling nothing at all. Brett is happy to supply cold compresses to again, minimize any discomfort that you may feel.
Bruising and swelling are common after a Kybella treatment, so we love doing Kybella treatments on either Thursdays or Fridays so clients can enjoy some social downtime while they are healing. If clients ice their neck religiously, swelling can be quite minimal. However, if clients don't ice, the swelling can create a 'bullfrog' look – and honestly, this is quite common and expected with Kybella treatments in Bozeman. Significant swelling usually subsides for our clients between 24-36 hours.
At the completion of your treatment, Brett will provide you with after-care instructions. You will also receive a courtesy follow-up message directly from Brett the very next day, too!
FAQs about Kybella in Bozeman
How many Kybella treatments will I need?

At your consult, Brett will assess the thickness of your submental pad and provide you with her best estimation of how many treatments you may need to reach your aesthetic goals. Most women at Juniper Face + Figure will need between 1-3 Kybella treatments.

Does Kybella have any side effects?

Typically, after your very first treatment your submental pad will swell and bruise. This is to be expected and is very normal. Some clients will experience the 'Bull Frog,' as Brett calls it, that can be remedied by consistent icing post-treatment. We encourage Kybella treatments to be scheduled on Thursdays and Fridays to allow for social downtime before clients resume activities and head back to work. An added bonus, if you are a candidate for more than one Kybella treatment, please keep in mind that consecutive Kybella treatments do not swell and bruise as significantly as the very first treatment – so this is another benefit of getting that very first treatment out of the way! While Kybella is working hard to eat through the fat, it is also normal for clients to feel small lumps, knots, tingling, itching, and even numbness. This is all part of the normal healing process from a Kybella treatment in Bozeman.

How long will my Kybella treatment last?

Kybella in Bozeman is a PERMANENT fat dissolver. You heard that correctly! Kybella is a beautiful non-invasive cosmetic treatment option to permanently vanish the double chin!

Without a consult, how would I know if I am a potential candidate for Kybella?

An easy at home assessment you can do on yourself is grabbing the skin underneath your chin with one hand. If it feels similar to the skin you would pinch up on your forearm, you are probably only grabbing skin (not fat). If, however, you are able to grab a thick bulge of tissue, you probably have excess fat in your submental area that could be treated with Kybella.

Another assessment is evaluating the submental pad of your biological parents. Genetics is the #1 contributing factor for the double chin, so if either of your parents have it, there is an increased risk that you might, too.

If I need more than one Kybella treatment in Bozeman, how soon can I get my next treatment?

At a minimum, clients can go 4 weeks in between each Kybella treatment. If you space your Kybella treatments out farther than 4 weeks, it will not negatively affect your results!

I am on a weight loss journey but I also want to get Kybella. Should I focus on one before the other?

Yes! Juniper Face + Figure advocates for our clients and we want to save you money. We will always recommend you complete your weight loss journey first, because the weight you may lose may end up requiring less Kybella treatments for you in the future.
See if Kybella is Right For You!
Ready to start looking like your best self, but don't know where to start? Our virtual consultation tool can match you with the treatments best suited to help you meet your unique aesthetic goals!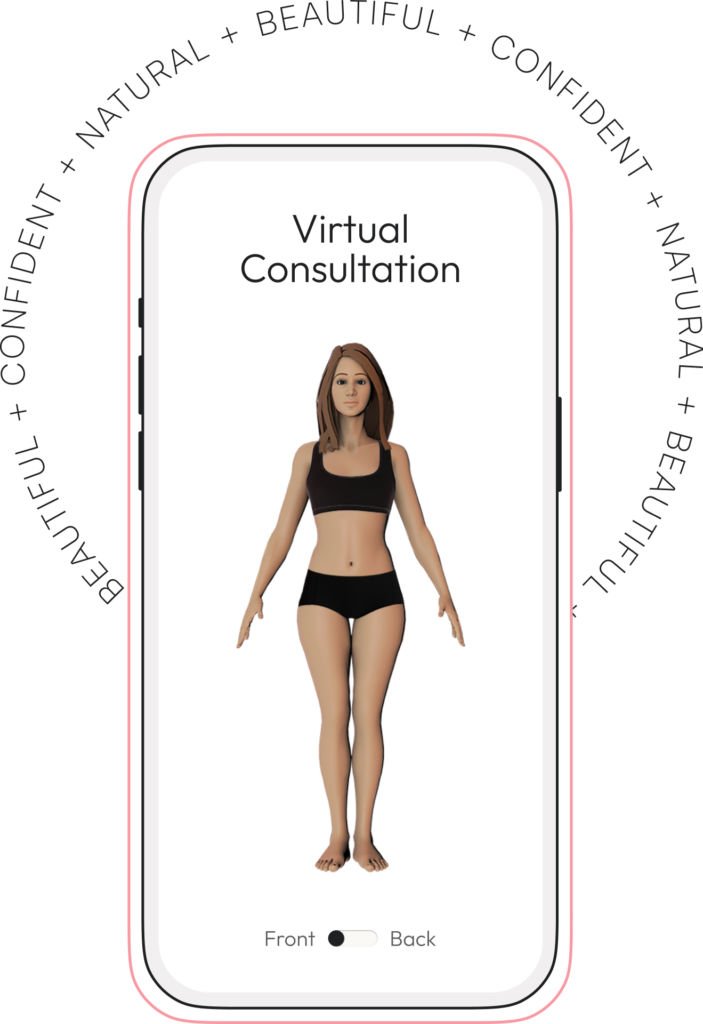 Creating Confidence in All of Our Patients
Located in the heart of Four Corners, Juniper Face + Figure is a leading medspa in Bozeman, MT. Our cosmetic injector Brett brings a unique approach to cosmetic treatments that focuses on artistry, detail, and patient education. Her unique and perfectionist touch helps patients feel empowered and confident, both in their treatment and in their results.